Abdominal Aortic Aneurysm
pEVAR Clinical Care & Therapies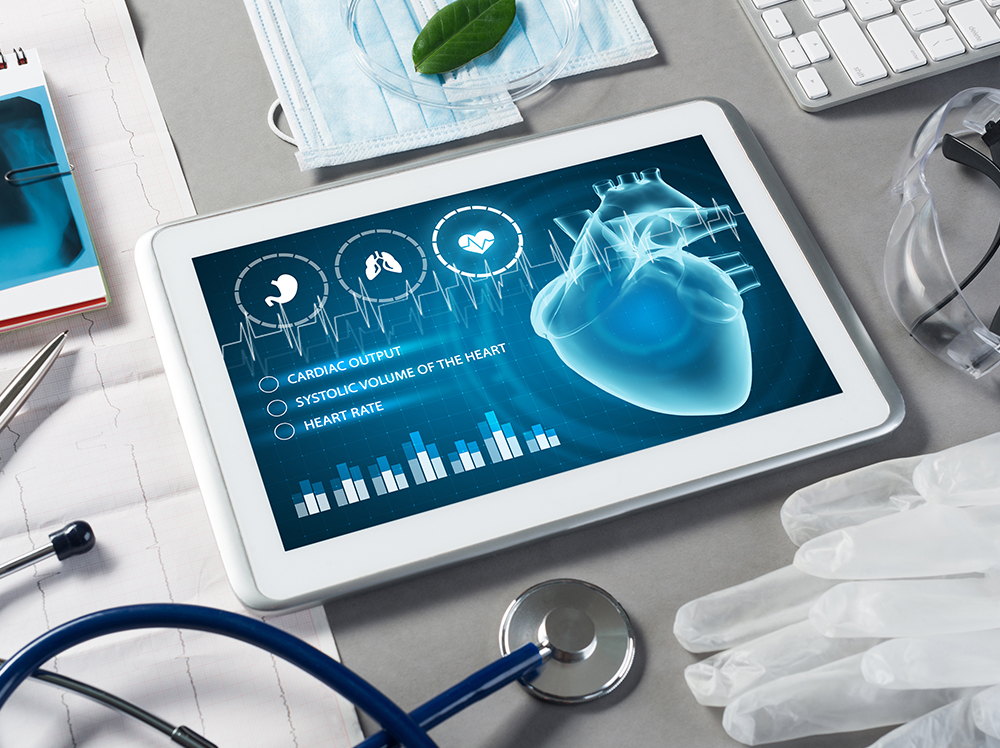 Georgian Radiology have been providing over 45 years of unparalleled Radiology and Vascular services throughout the region of North Simcoe Muskoka and surrounding communities. Our Interventional Radiologists are credentialed in the Royal Victoria Regional Health Center (RVRHC), and Georgian Bay General Hospital (GBGH).
The Natural History of Aortic Disease
The Aorta is the major blood vessel that supplies blood to the body, and is divided into the thoracic and abdominal parts, extending from the heart down the pelvis. An abdominal aortic aneurysm (AAA) is enlargement of the lower aorta. Because the aorta is the body's main conduit of blood, abnormal enlargement and AAA rupture can result in life-threatening bleeding. Depending on the size and the rate at which your AAA is growing, treatment may vary from watchful waiting to emergency surgery. Once an AAA is discovered, Vascular and Interventional Radiology (VIR) physicians will closely monitor it. This is within the department of Vascular and Interventional Therapies (VIT) at the Royal Victoria Regional Health Centre (RVRHC) in Barrie. Most current AAA therapies are treated in a planned fashion, with standard of care, percutaneous stent graft insertion, often performed as an outpatient procedure, or potentially with a single night admission.
AAAs are difficult to diagnose without US or CTA/MRA imaging, as they often grow slowly and without symptoms. Many AAAs start small and stay small, although many expand over time. Other AAAs expand quickly. Predicting how fast an AAA will enlarge can be difficult.
Potential symptoms of rapid AAA enlargement:
A pulsating feeling near the navel/belly-button
Deep, constant pain in your abdomen or on the side of your abdomen
Back pain
If you have any of these signs and symptoms, such as sudden severe back or abdominal pain, get immediate emergency help.
Or for your Ultrasound, BMD, Nuclear Medicine Appointment BOOK HERE with your name, phone number, and a clear copy of your requisition.
X rays are walk in only. Please do not email/fax X ray requisitions.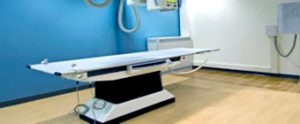 Georgian Radiology is pleased to announce the opening of our newest clinic in the Little Lake Health Centre on June 22, 2015. This new location will allow us to expand our services in order to
Read More »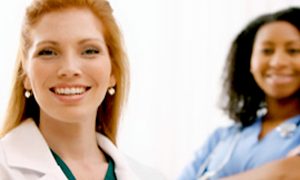 In Ontario, very few, if any medical practices are truly full-service – in other words, able to provide anything and everything that any one patient might require, from ultrasound to stress testing to a bone
Read More »
Risk Factors, Complications, and Screening
Age:AAAs occur most often in people over age 65.
Tobacco use: This is a strong risk factor for AAA development as well as a risk factor for
Gender: Men develop AAAs more often than women.
Ethnicity: Caucasian people are at higher risk.
Family history: People with relatives with a AAA are at increased risk.
This refers to the buildup of fat/atheroma, which can damage the lining of a blood vessel and increase your risk of developing a AAA.
High blood pressure. This may also increase your risk of developing a AAA.
Aortic Dissection and/or rupture: This refers to a tear in one or more of the layers of the wall of the aorta (aortic dissection), in some cases resulting in an outright rupture of the aortic wall. A ruptured AAA can lead to life-threatening internal bleeding.
Signs and symptoms of ruptured AAA may include:
Sudden, intense and persistent abdominal or back pain, which can be described as a tearing sensation
Pain that radiates to your back or legs
Sweatiness, clamminess
Dizziness and low blood pressure
Nausea & Vomiting
Another complication is the risk of blood clots.
Small blood clots can develop in the AAA and may break loose to form emboli.
These emboli can travel and then block a blood vessel elsewhere in your body, causing pain or block the blood flow to the legs, toes, kidneys or abdominal organs.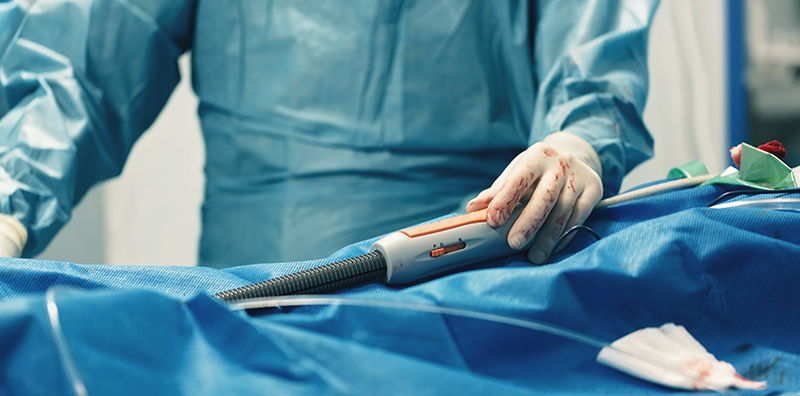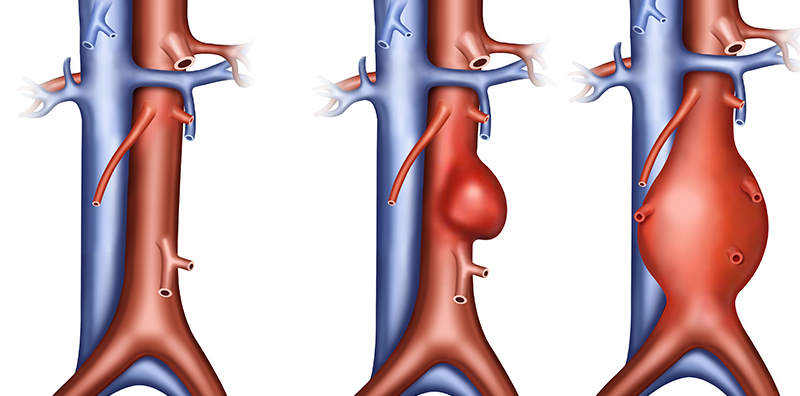 The Canadian Task Force on Preventive Health Care's (CTFPHC)1 new screening guideline for abdominal aortic aneurysm (AAA) recommends one-time screening with ultrasound for AAA  for men aged 65-80. 
AAA Screening Summary1
One-time US screening for AAA – men aged 65 to 85
(Strong recommendation; moderate quality of evidence)
No screening after the age of 80.
(Weak recommendation; moderate quality of evidence)
No AAA screening for Women:
(Strong recommendation; very low quality of evidence)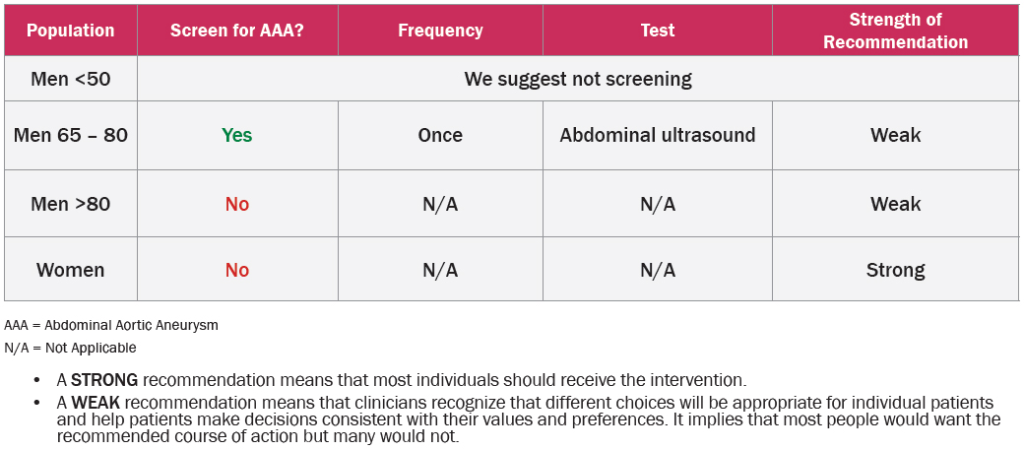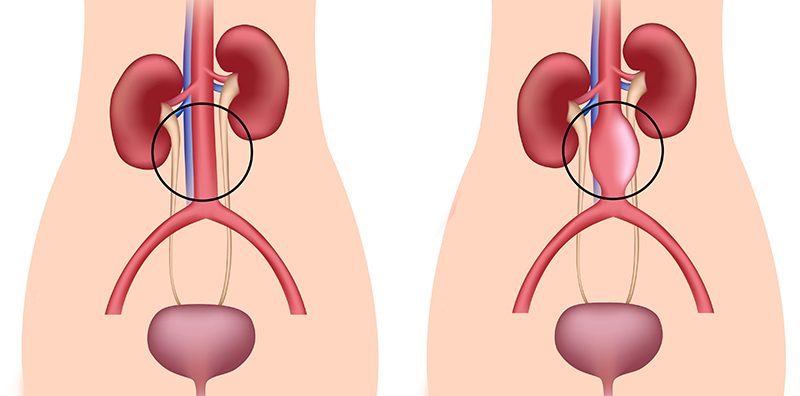 Treatment of AAAs by Georgian VIRs/Interventional Radiologist
Your Georgian VIR team is highly trained in blood vessel conditions and endovascular stent graft repairs to provide coordinated, comprehensive care with an individualized approach. 
Our doctors use the most current imaging tests to accurately diagnose AAAs using ultrasonography (US), computerized tomography (CT), magnetic resonance angiography (MRI / MRA). Our VIR team has extensive experience performing standard EVAR and pEVAR repair (Percutaneous EndoVascular Aortic Repair) of AAAs.
The primary treatment of AAAs is exclusion of the aneurysm sac, which currently is performed with a percutaneous approach; pEVAR.
AAA Intervention Summary2,3,5:
Symptomatic :      pulsatile, abdominal or back pain.
Growing       :      more than 1 cm in 1 year
Men :      5 cm
Women :      0 cm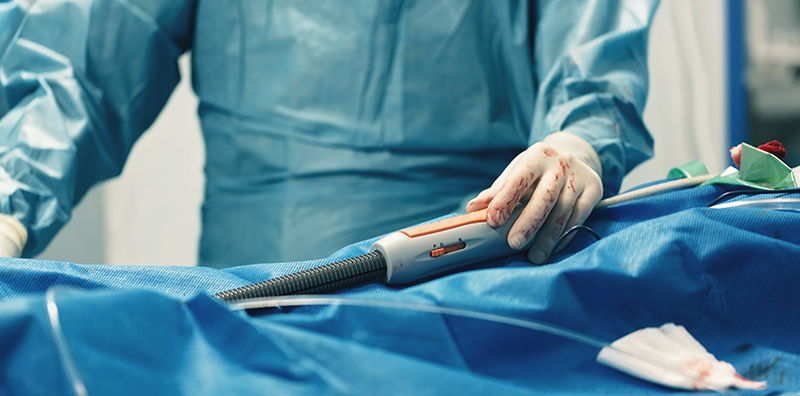 Georgian VIR: Endovascular (EV) Experience and Skills
Each VIR physician has a dedicated full year of fellowship training in endovascular techniques, therapies and clinical care. 
Our endovascular doctors are focused on offering pEVAR = percutaneous, non-surgical, AAA repair. This approach is a robust and current standard of care technique that allows patients to leave hospital after one night of observation, which is far less invasive than other older techniques.
Our 5 VIR physicians have treated hundreds of AAAs since 2004, and one was involved in the first fenestrated AAA repair in Canada.
National and International Guidelines on
Screening for Abdominal Aortic Aneurysm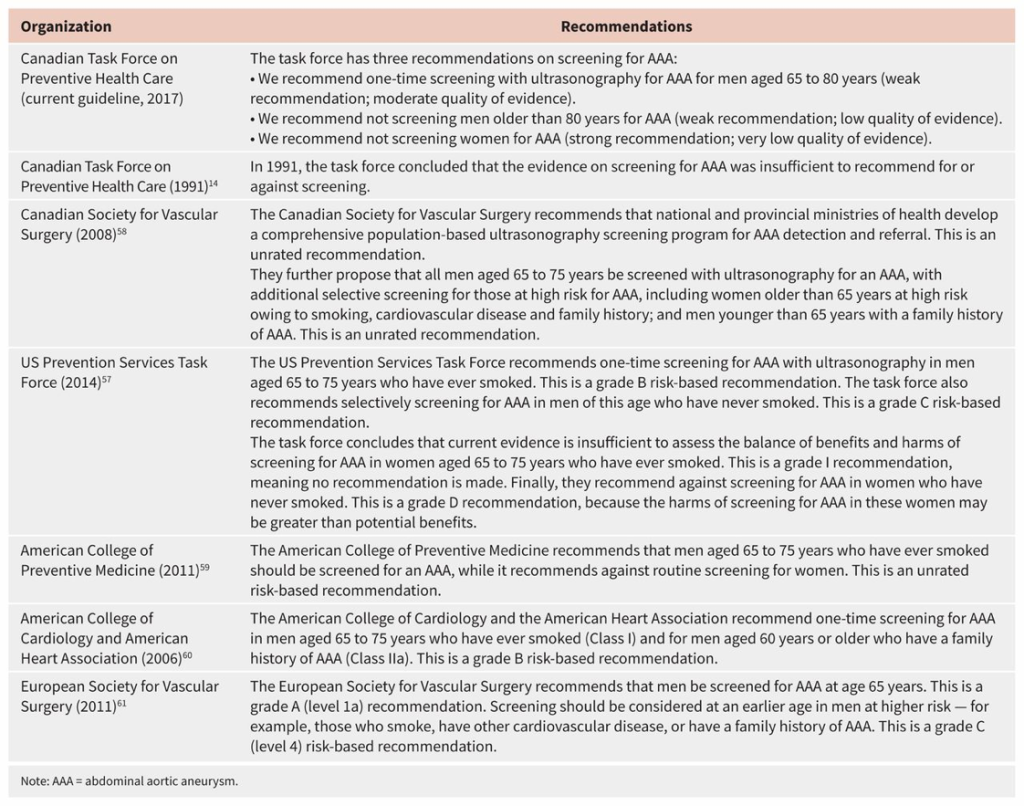 Surveillance Guidelines: Historical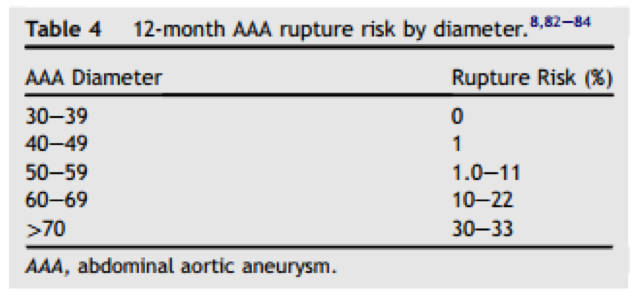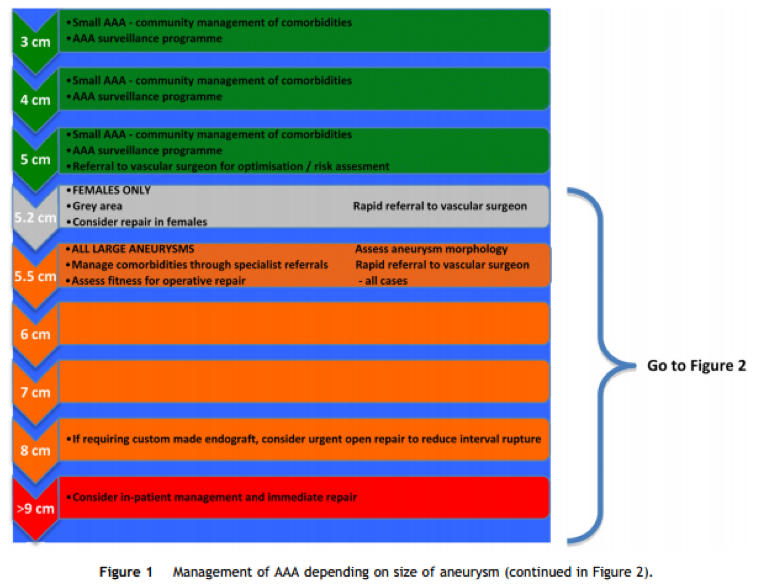 Peripheral arterial disease is the build-up of plaque in the arteries, which deliver blood and nutrients throughout the body to all of the tissues and organs. This makes it difficult or even impossible for blood to get to where it needs to go.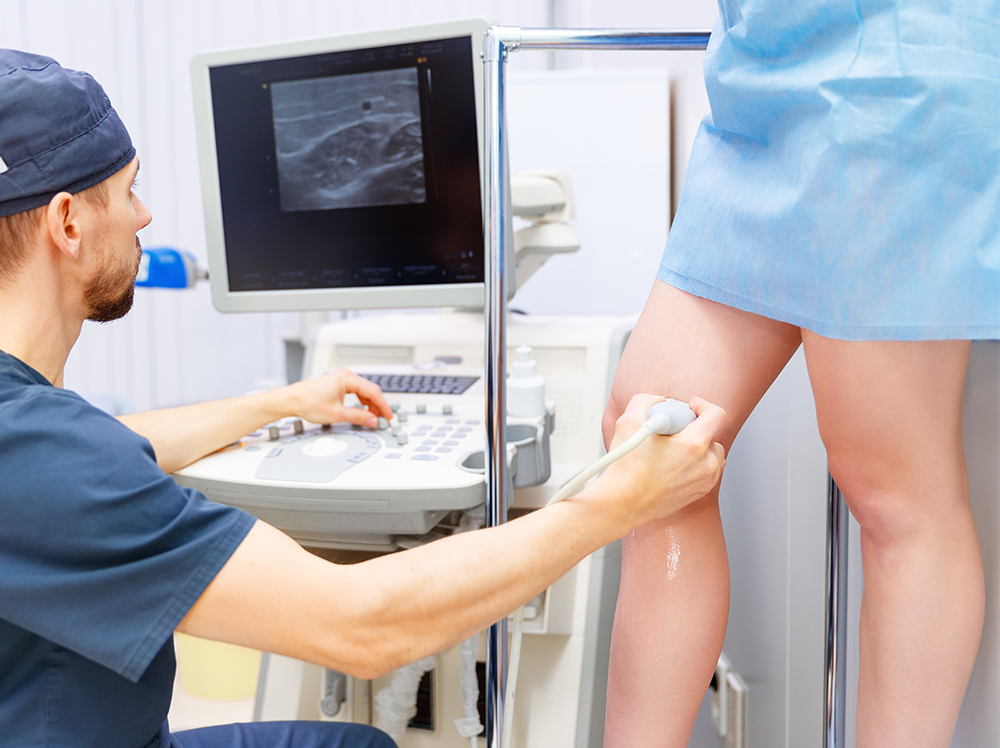 The effect of this depends on where it occurs, and can lead to cramping and pain (known as claudication when it involves the legs), swelling, weakness, discolouration, ulcers and poor wound healing, amputation,  infection/sepsis, organ failure, and even death.
PAD can affect any of the arteries in your body.
You're more likely to developed PAD if you smoke, have diabetes (especially if it's poorly controlled), high cholesterol, a strong family history of PAD, poor diet, and/or don't exercise. And even you don't have any of these risk factors, you might still develop PAD.
There are generally two treatments categories. The first type of treatment is called 'conservative therapy. This involves reducing your risk factors such as quitting smoking, eating healthier, losing weight, exercising more, and/or certain medications (such as aspirin or plavix).
In some cases, conservative therapy doesn't work. In these cases, some sort of intervention may be necessary. This falls into two categories:
Interventional Radiology treatment – balloon angioplasty and/or stenting; or Surgical treatment – surgical bypass and/or endarterectomy).
Balloon Angioplasty and Stenting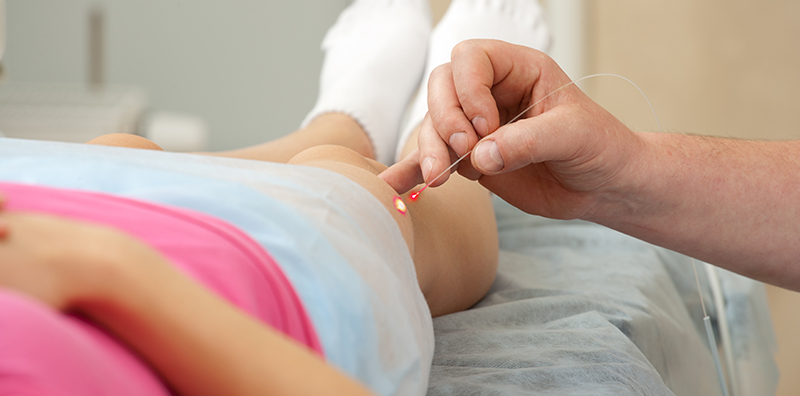 What are balloon angioplasty and stenting?
Balloon angioplasty and stenting are procedures performed by Interventional Radiologists. A tiny nick is made in the skin at the groin, and using image-guidance, a wire and catheter are inserted into the femoral artery. The Interventional Radiologist then uses fluoroscopic guidance (similar to x-ray, but in real-time) to guide the cathether and wire across the blockage. A balloon is then inflated to open up the artery. In some cases, a stent is left in place.
These procedures are low risk, and minimally-invasive.
The procedure takes about an hour or so typically. Afterwards, there is a four-hour recovery which involves nothing but lying flat so that the groin artery puncture can heal. After that, patients go home to their own bed (i.e. this is a day/outpatient procedure).
In many cases, we will follow you with an ultrasound in about a month or two, and again at 6 months, to ensure that everything looks ok. At both follow-up appointments, one of our Interventional Radiologists will meet with you to see how you're doing.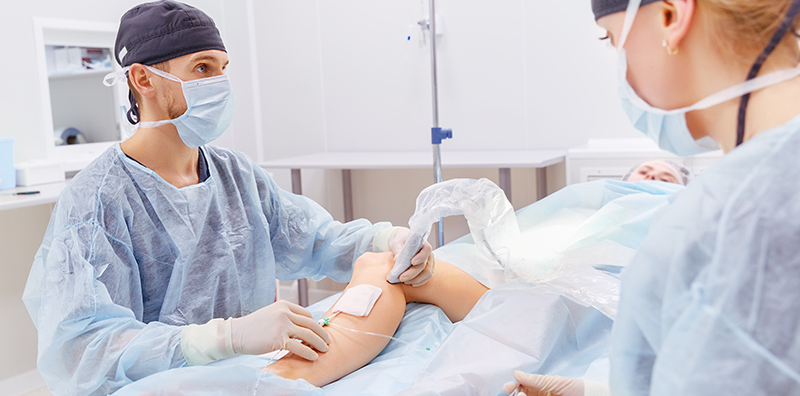 In some cases, an Interventional Radiology approach with angioplasty and/or stenting cannot be done, or does not work. In these cases, you may require surgery, which involves a bypass. Note that these are not day procedures – i.e. you will generally require admission. These are performed by surgeons, not by Interventional Radiologists.
Screening for peripheral arterial disease, particularly if you have diabetes, is very important. At Georgian Radiology, we are proud to offer this service. If your physician has concerns, you may be sent for a 'Diabetic Screening Ultrasound', which takes a few basic ultrasound measurements to see if you are suspected to have clinically important peripheral arterial disease. In some cases, you may be referred for a full ultrasound to assess the arteries supplying your legs and feet.
If your screening test is positive, you may be sent to meet with one of our Interventional Radiologists for a consultation.
If your physician is concerned that you may have peripheral arterial disease, you may be sent for a consultation with one of our Interventional Radiologists.
In your consultation, you will be asked a series of questions about your symptoms, including what brings it on, if it's becoming worse, and when it began.
After that, depending on what you say, as well as what the ultrasound screening exam showed, you may be sent for further Radiology tests (most often, a CAT scan). If the CAT scan is positive, and it looks as though you may benefit from Interventional Radiology treatment, with your blessing, you will be scheduled for treatment in Interventional Radiology for an angioplasty and/or stenting procedure. Or, if surgical bypass is a better option, you may be referred to our Surgical colleagues.
Following your initial consultation and/or treatment, you may be prescribed a medication for you to help lower the risk of the same or a related problem happening again – typically a medication called Plavix. As well, you may be scheduled you for a follow-up ultrasound and consultation with our Interventional Radiology team following treatment, typically at 4-6 weeks and again at 6 months, to ensure that your outcome is the best possible.
In all cases, your treatment plan will be guided by international guidelines and best practice in order to give you the best possible outcome with the lowest risk of complication, greatest chance of success, and most comfortable approach for you.
Our goal is to give you all of the information that you need in order to make the best possible decision for your health.
If your screening test is positive, you may be sent to meet with one of our Interventional Radiologists for a consultation.

Our kidneys are responsible for helping to filter the blood in our body.
Each kidney contains up to about 1 million functioning units referred to as 'nephrons'. Each nephron contains a unit of tiny blood vessels called a glomerulus attached to a small tubule.
Blood flows to the kidneys and into these glomeruli where it is filtered. Tubules add or remove chemicals, and the end product is urine. Our kidneys work endlessly. In fact, they filter about 200 quarts every 24 hours, and produce about 2 quarts of urine in the same time period.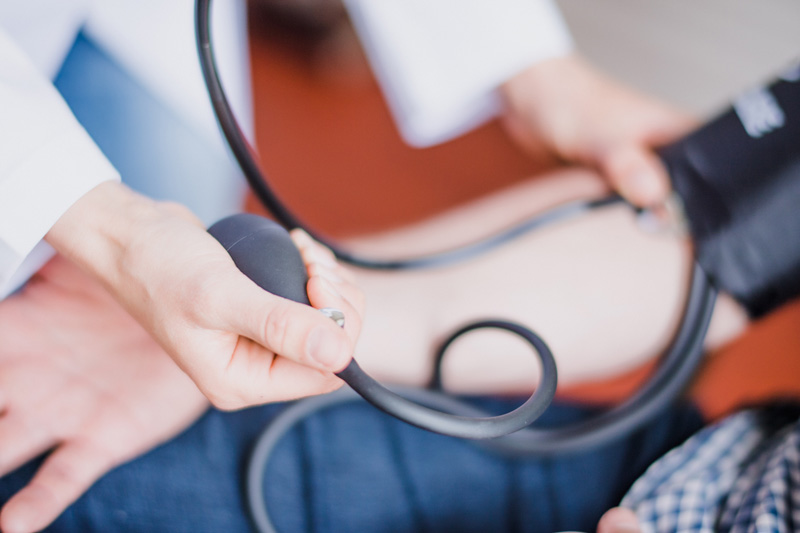 Kidney Disease and Dialysis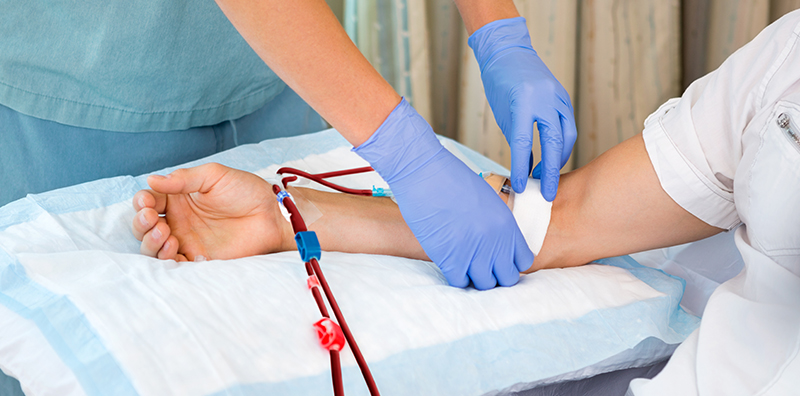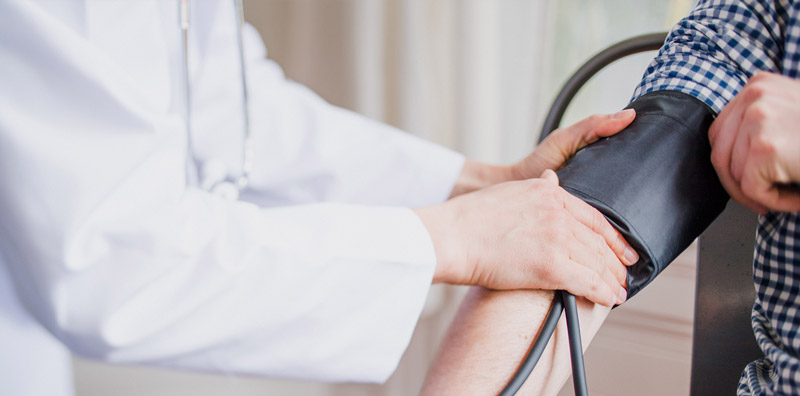 Although the most common cause of kidney disease is diabetes, there are in fact many different causes of kidney disease. Some of the potential problems can be treated by our Interventional Radiologists, such as a narrowing of the arteries supply the kidneys. Our Interventional Radiologists work very closely with our experienced nephrologist colleagues in cases where our team may be able to help.
When the kidney function is very poor, patients sometimes require external help – this 'help' is generally called dialysis. There are various types of dialysis.
One type of dialysis is peritoneal dialysis, where a small catheter is placed into the body in Interventional Radiology. The catheter is then used to infuse fluid each day, which leeches out some of the bad chemicals in the body that the kidneys would normally filter, and the fluid is then removed.
In other cases, a hemodialysis catheter is inserted in Interventional Radiology. This is a catheter that has 2 lumens or parts – 1 lumen where blood is removed from the body, filtered through a machine that cleans the blood, and then put back into the body through the other lumen.
Finally, many patients end up with a dialysis fistula or graft being placed. A dialysis graft is a synthetic tube that is used to connect an artery and vein, usually in the arm (rarely in the groin/leg). It is placed surgically. A dialysis fistula involves directly connecting an artery and a vein. A fistula is also usually placed surgically, although there are now ways for Interventional Radiologists to create dialysis fistulas without any surgery involved. Our Interventional Radiology team does not yet perform this newer procedure; however, they are continually evaluating the scientific literature as new studies are published to see if and when they are comfortable with the science behind it.
To read more about exciting developments in the creation of dialysis fistulas without using surgery (i.e. using an entirely Interventional Radiology approach), see below:
Our Interventional Radiologists have extensive experience helping to either create dialysis access, as well as maintaining them. They work very closely with the Nephrology team to fine-tune and optimize your care. Procedures currently offered by our team include:
These treatments are all offered in the Interventional Radiology Department at the Royal Victoria Hospital, in Barrie, Ontario. In addition, the Radiology work-up of all related problems may involve x-ray (offered at Georgian Radiology), ultrasound (offered at Georgian Radiology), CAT scans (offered at RVH), MRI scans (offered at RVH), and/or nuclear medicine scans (offered at RVH).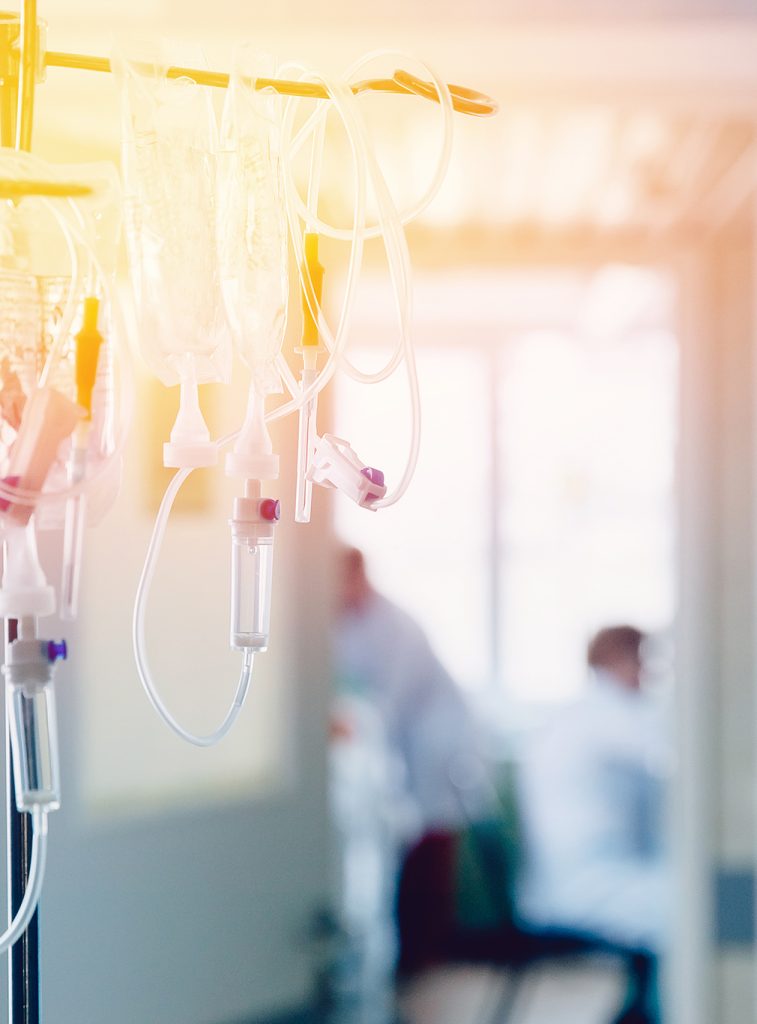 First, it's important to understand how veins work. Your blood is oxygenated in the lungs. Once oxygenated, it is carried by arteries to the muscles and organs in your body where it delivers the oxygen that your tissues need to survive and function. The blood then returns to the heart through your veins, where it then picks up new oxygen in your lungs.
Most of your veins have small valves which help to prevent the backflow of blood – i.e. they help 'encourage' the blood to move in the right direction.
When anything prevents the movement of blood through your veins, this can create problems.
So what can cause these problems? This might include the valves no longer working, a narrowing in the vein (also called stenosis), or blood clotting. The result of these issues depends on which veins are affected and where the problems are.
There are many types of venous disease. Several of the more common problems are listed below, but there are many others as well.
Varicose Veins
Spider Veins
Deep vein thrombosis and Post Thrombotic Syndrome
Pelvic Congestion Syndrome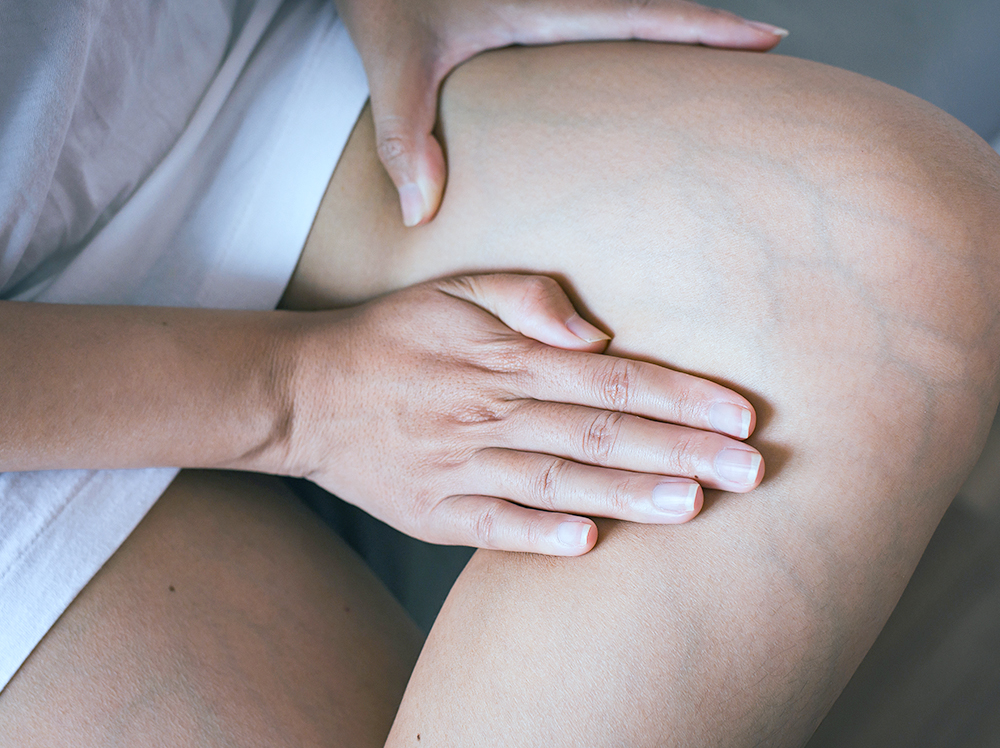 Our Interventional Radiologists have extensive experience treating the full spectrum of venous disease – whether clotted bypass grafts in the legs, clotted arteries or veins (including within the lungs, knows as pulmonary embolism), dialysis fistulas and grafts, spider veins, or varicose veins.
At Georgian Radiology, we will provide you with an evidence-based, expert opinion about the best treatment to meet your goals. We will take as much time as you need to ensure that you make as informed a decision as possible about your treatment decisions, in order to give you the best possible outcome.
Varicose Veins(VenaSeal),
and spider veins (Sclerotherapy)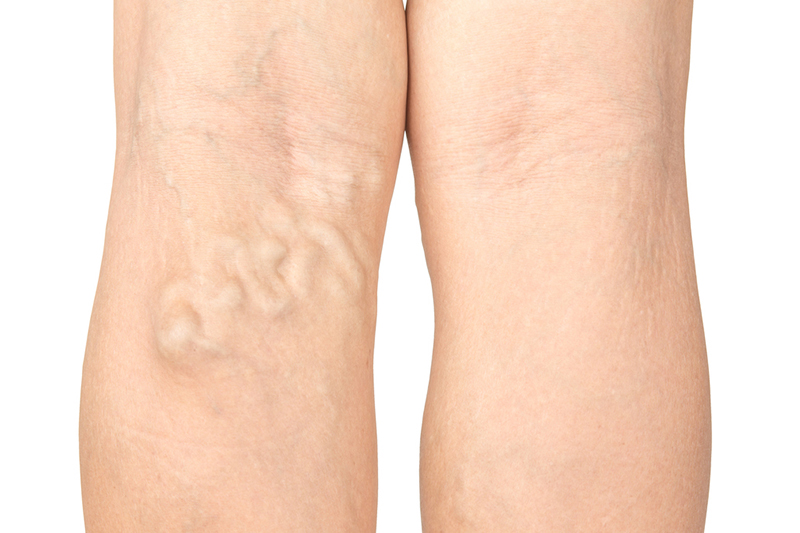 Varicose veins are enlarged, twisting veins, often found within the legs. They affect roughly 30-40% of the population. They usually develop from dysfunctional valves in these veins. These valves normally help venous blood returning from the leg travel against gravity back to the heart. When the valves no longer work as they should, there is effectively a standing column of blood within these veins. Over time, this puts pressure on the vein walls, which is why they get bigger.
These varicose veins can cause problems over time. Aside from how they look, they can lead to inflammation/phlebitis, swelling, itching, pain, skin colour changes, ulcers, and clotting.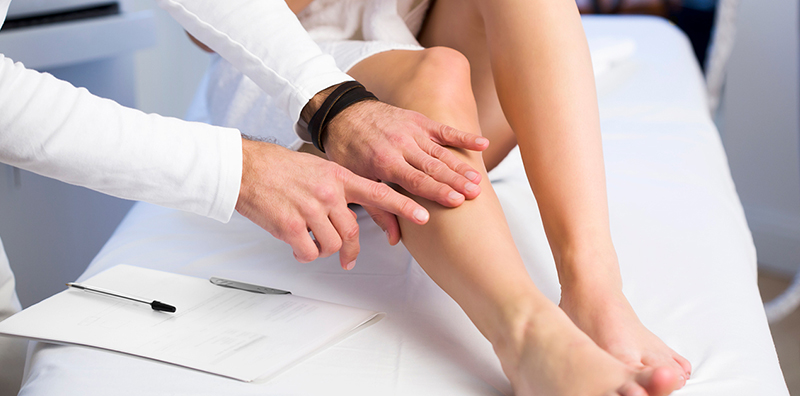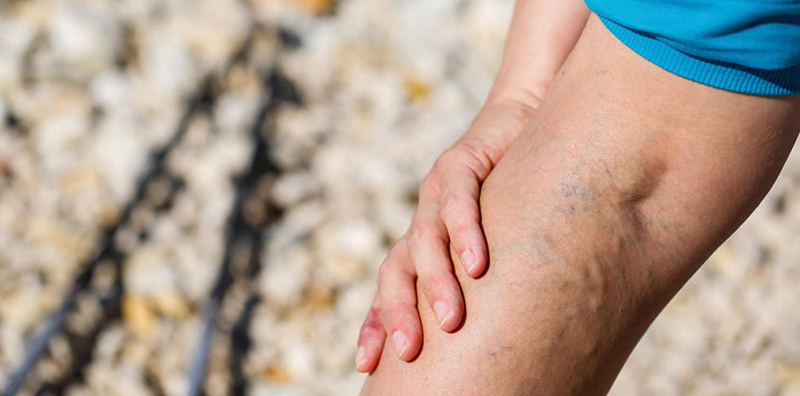 In some cases, conservative treatment such as using compression stockings, elevating your legs when possible, changing sitting and standing positions regularly, anti-inflammatory medications, and losing weight may be all that is required. Compression stockings, for example, work by keeping pressure on the veins, helping them overcome the downward pressure of the standing venous blood in the varicose veins.
Often, conservative treatment doesn't work. In these cases, closing the varicose veins entirely tends to be the preferred approach. There are several ways by which to shut these veins down.
Traditionally, vein stripping by a surgeon was the frequent treatment. This involves stripping or pulling out the vein, typically the greater saphenous vein, from the body under local or general anesthesia. A recovery period of about 2 weeks is typically necessary.
Fortunately, there has been significant advancements in this area, and varicose veins can now be treated by Interventional Radiologists, without any surgery, using 'endovenous' treatment. There are a few variants of endovenous treatments for varicose veins available, but all are usually performed as an outpatient procedure: patients come in, have the procedure performed just with local freezing or light sedation, and leave once it's complete. Patients report a much quicker recovery, and less pain, compared to surgical treatments.
There are two main categories of endovenous treatment for varicose veins – thermal and non-thermal.
In both cases, the Interventional Radiologist using image-guidance to insert a tiny catheter into the vein through nothing more than a small nick in the skin.
Thermal ablation uses either a laser or a radiofrequency ablation catheter to close the vein using heat.
Non-thermal ablation, which is the newer, innovative procedure that we prefer at Georgian Radiology, uses a tiny catheter the closes the vein without using any heat at all. The Interventional Radiology Team at Georgian Radiology prefers the VenaSeal system (click here to see a Video demonstration of the VenaSeal system in action: http://medtronicendovenous.com/patients/7-2-venaseal-closure-procedure/), but is constantly evaluating new devices as they become available in order to give the best experience possible with the best possible result.
The advantage of non-thermal ablation over thermal ablation is that thermal ablation often requires numerous needle pokes in order to deliver local freezing along the length of the vein, while our preferred technique only requires a single needle poke.
Once the vein or veins are treated, a procedure that typically takes about 20-30 minutes, the vein shuts down. This forces the blood to return to the heart through other veins, which still have venous valves that work.
Frequently asked questions about endovenous therapy of varicose veins:
Spider veins are another very common complaint. They are the small pink and blue veins commonly seen in the superficial tissues of the feet, ankles, calves, thighs, arms, and chest. They are often connected to larger blue-coloured veins called reticular veins. Much of the time, they are entirely asymptomatic but are bothersome because of how they look, while in other cases they can result in an aching, itching, or burning sensation.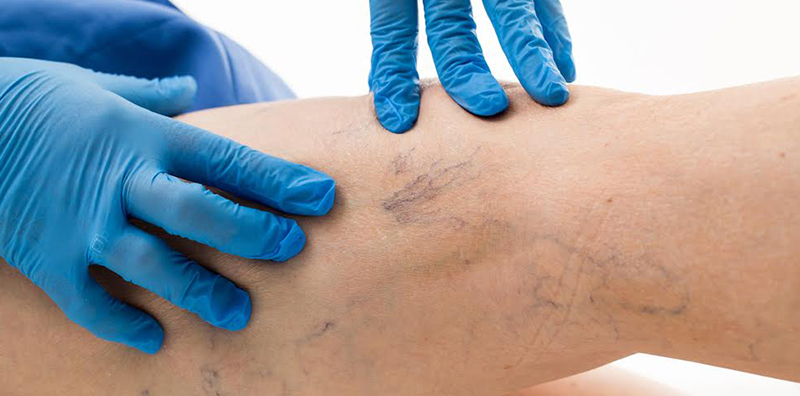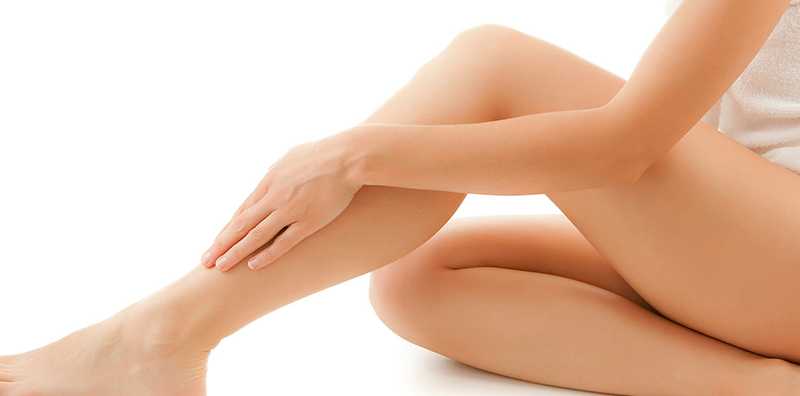 Evaluation and Treatment Plans
In many cases, our Interventional Radiologists can treat these using a technique called sclerotherapy. This is a safe and effective, minimally-invasive technique in which a tiny needle is inserted into one or more of the veins using a vein light (an external, high-intensity light placed on the surface of your skin). Once inserted, a small amount of sclerosant medication is injected into the vein(s), which causes them to block/clot.
Depending on the location, size, and appearance of the spider veins, we may ask you to wear compressions stockings for a couple of weeks. As well, most of these veins require multiple treatments – generally of 3 treatments or more, at intervals of about 3-4 weeks between treatment.
Following each treatment, the clotted vein often leads to a mild inflammatory reaction. This can develop anywhere up to 6 weeks following each sclerotherapy injection and should resolve on its own. If you need something for pain, Ibuprofen is recommended (if you are able to take it).
Please ask about any questions that you may have about this procedure, or the success rates when you meet our Interventional Radiology team here at Georgian Radiology. We are here to help you however we can.
https://www.womenshealthmag.com/health/spider-veins-0
When it comes to your health, you should demand the best possible care that suits your needs. At Georgian Radiology, you are at the epicentre of a treatment plan that is customized around your needs and wants.
The procedures that we offer – endovenous/VenaSeal treatment of varicose veins, and sclerotherapy for spider veins – are image- or radiology-guided procedures. And as Vascular and Interventional Radiologists, we are the experts at performing radiology-guided procedures. All of us have completed a 5-year residency in Radiology, followed by a dedicated 1-year fellowship in Vascular and Interventional Radiology, with extensive additional continuing medical education (CME) since. When it comes to treatment of varicose veins, our Interventional Radiologists use a unique micropuncture technique, and follow the most in-depth and expert international guidelines for these procedures:
http://www.jvir.org/article/S1051-0443(09)00316-9/abstract
If you have any questions about any aspect of your treatment, please ask. There truly are no bad questions, and what may be obvious to one person may not be to another.